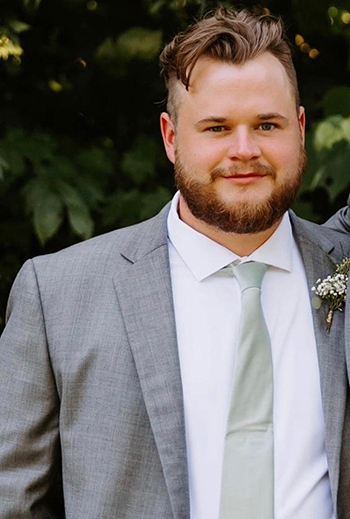 EXECUTIVE DIRECTOR
Chris DeLisle
Chris began serving as MATE's Executive Director on August 1, 2022. He is excited to be in a faith-based role that allows him to share his many gifts and talents in an effort to expand God's kingdom and serve His people. He has held digital and traditional marketing positions and served as a leader at a Maine non-profit. Chris is a Maine, having grown up in the nearby Belgrade Lakes region, and graduated from the University of Maine at Farmington.
Chris is a registered Maine Whitewater Rafting Guide. Although he no longer guides commercial trips, he enjoys organizing and leading private trips for his friends as his schedule allows. While in college, he also spent time as a tandem Skydive Instructor. Upon finishing college, he moved to Florence, Italy, where he worked leading American study abroad students on trips to iconic destination around Europe.
When he isn't working, you can find Chris spending time outdoors in a variety of outdoor activities. His favorite way to spend his leisure time is hiking and camping, or spending time on the boat on Great Pond, where he resides. He is a "Dog Dad" to a four year-old rescue named Dewey.
You can contact Chris at: cdelisle@missionattheeastward.org
OPERATIONS MANAGER
Dan Flint
2023 is Dan's third season serving as the MHM Operations Manager, starting after his retirement from a long career as a civil engineer. Dan lives in the Farmington area during the housing ministry season from May-October. The rest of the year he volunteers for other non-profit organizations focusing on housing, and lives in Pennsylvania.
Dan began his relationship with MATE as a volunteer with the Camp Hill Presbyterian Church and worked with their team for 25 summers prior to coming on board as a full time unpaid staff member. Dan chooses to volunteer his time rather than receive compensation, and is able to do this because of his wife, Nancy, who continues to work full-time back home in PA. Dan is here in response to Christ's call to serve those in need and carry out MATE's mission to love our neighbors. Dan and Nancy have three grown daughters, three sons-in-law, and two delightful grandchildren.
You can contact Dan at: housing@missionattheeastward.org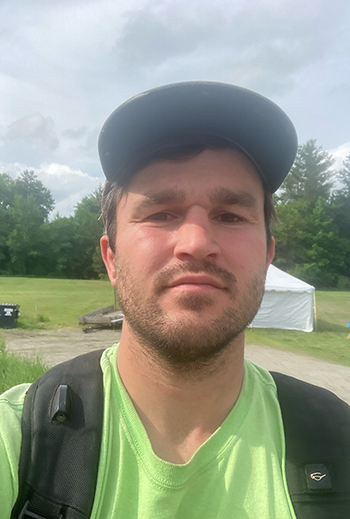 ASSISTANT OPERATIONS MANAGER
Peter Clark
Peter Clark returns for his second season this year to serve as the Assistant Operations Manager to help with leading MATE volunteers and conducting housing ministry projects.
Peter is originally from Connecticut and moved to Maine a year ago with his brother. Together, they farm a 5-acre homestead using "regenerative ranching" which helps to protect land from overgrazing, improving soil and reducing carbon emissions. With portable fencing, sites used for livestock grazing are rotated to new locations as needed. Currently, Peter's twelve goats and sheep are posted behind Fairbanks Union Church, where they eat and manage grass and weeds for the church – a win-win for all!
Peter also works on lift maintenance at Sugarloaf Ski Resort in Carrabassett Valley during the ski season and loves living in Maine!