Rothea Kornelius (Executive Director), born March15, 1974 in Pretoria, South Africa, is currently the Minister of Fairbanks Union Church and the New Portland Community Church (part time), as well as the Executive Director of MATE (part time). She has a BPhysT (Physiotherapy degree) from the University of Pretoria (South Africa) and a doctoral in Physical Therapy from Boston University. She worked as a physical therapist in both South Africa and USA for 22 years. She also received a MDiv from the University of Dubuque Theological Seminary and became ordained to ministry in the above-mentioned churches as well as MATE. She is currently service as the Executive Director of MATE through the transitional period to non- profit organization.
Karen Hagy (Board Chair), currently serves on the MATE Board as Chair and on the tri-partnership Personnel Committee with New Portland and Fairbanks Union Churches. She is an experienced mission team leader, having brought many youth teams up to work at MATE with the Bedford Presbyterian Church. Karen recently retired from BPC, having served there as a pastor for over 22 years. She loves MATE's mission, is very excited about the McCleary House project, and is dreaming of tiny homes and more ways to help the underserved in Central Western Maine.
Karen has experience in fundraising, overseeing major capital campaigns, grant writing, strategic planning, is trained in transitional ministry and organizational transformation, and communications. She has a BA from Middlebury College in Sociology and Creative Writing and an MDIV from Andover Newton Theological School. She loves working with all kinds of people to live out what it means to faithfully live out Christ's commandment to 'love God with all you have got and love thy neighbor as yourself.' One of her greatest hopes for the future is to be able to take her grand nuggets, toddler Ellie and baby Rosie, up to MATE someday so they can feel the joy that comes from helping others and in turn be blessed by the work they will do for God and neighbor!
Eric Markman (Vice Chair), Eric joined the MATE board in 2020 after many years of bringing groups from different churches to participate in the MATE Housing Ministry. He has brought teams as large as 27 and as small as 4. The number ebbs and flows, but no matter how many come, there is always a way to make a positive difference. The young people who have participated over the years have greatly enjoyed their time with the housing ministry, and it is this fact that has helped Eric return each year.
Over the years Eric has served on many boards and helped complete a number of strategic plans with different organizations including churches. He is excited to be a member of the board as MATE transitions into new ways to serve the community through Christ's love.
Some years ago Eric served as moderator of the Presbytery of Northern New England, before changing his membership to the Boston Presbytery. He has served as chair of Committee on Ministry in both Northern New England and Boston. He was ordained in the New York City Presbytery and before seminary was a Peace Corps Volunteer in Sierra Leone, West Africa, where he was an agricultural extension agent.
In March Eric and his wife Cindy moved to Wilmington DE where he is serving as the interim pastor of First Presbyterian Church of Newark DE. His wife Cindy Kohlmann is the Stated Clerk and Co-Executive Director of the Newcastle Presbytery comprised of 54 churches in Delaware and Maryland.
Eric is pleased to be part of this dynamic organization and board and hope that he can make a difference as MATE has made a difference for so many, for so long, for those in need.
Nancy E. Flint (Treasurer), born February 11, 1959 in Philadelphia, Pennsylvania, is the Finance Manager/Treasurer of Calvary United Methodist Church in Harrisburg, Pennsylvania. She has a BA in Sociology from Bloomsburg State College (now Bloomsburg University of Pennsylvania.) She has over 20 years experience in bookkeeping/financial management in the nonprofit sector. Nancy first came to Mission at the Eastward as a teenager to serve as a summer volunteer for both Camp at the Eastward and MATE Housing Ministry. For over 20 years she has been the coordinator of the housing ministry teams from Camp Hill (PA) Presbyterian Church which work with MATE Housing Ministry for a week each July. She joined the MATE Board in May 2019 to share both her knowledge of non-profit finances and her perspective as a MATE Volunteer "from away."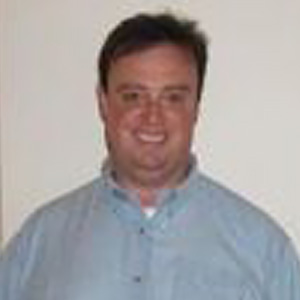 Steve Allman (Secretary), began his service at Leeds Community Church in March, 2019, and joined MATE's board in 2020. Prior to coming to Maine he served churches in West Virginia, New York, and South Dakota. Currently Steve is working on a Doctor of Ministry degree. He's originally from Pennsylvania and worked as a journalist, salesperson and educator before entering the ministry. He's proud to be part of guiding MATE through its transition to being a nonprofit. Focuses include helping MATE maintain contact and partnership with the congregations that have long supported MATE's mission.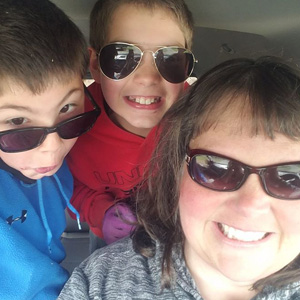 Emily Ladd Chaney is a Parent Engagement Specialist and Visitation Supervisor at the Franklin County Children's Task Force. She has a BS degree in Early Childhood Education, a credential in Infant Toddler Caregiving and much additional education in Social Work and Special Education. She has spent her professional career working with children and families in Greater Franklin County through Head Start, Early Head Start, Child Protective Services, and Child Abuse Prevention programs. She has deep roots in the Fairbanks Community and remains committed to doing all she can to support this community. She is a Mother to two very busy little boys. They spend time enjoying family, playing outdoors and relaxing with their pug Jake.
Max Olmstead has been the pastor of The Dover Church, United Church of Christ, for ten years, having previously served three other United Churches of Christ in New England before coming to Dover. Following a career in academia in which Max taught Old Norse Mythology, the Vikings and Swedish language, bringing the church in the 21st century has been a passion. A licensed yoga instructor, fly fisherman, family man, and lover of the outdoors, Max became involved with MATE quite by surprise. After several service trips bringing teens to repair homes in the Farmington area, Max volunteered to be on the Board to help strengthen and expand this most important ministry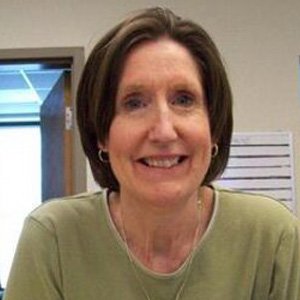 Sharon Cowen lives in Bedford, NH with her husband Larry, and is a member of Bedford Presbyterian Church. She moved to Bedford in 1998 from Cincinnati after growing up and attending college in Columbus, Ohio. Sharon retired from University of New Hampshire Cooperative Extension in 2018 after 15 years as Field Specialist in Community Development and adult educator in parenting and financial education. Previously she worked in market research. Sharon participated in several recovery teams with BPC after hurricanes in New Orleans and Puerto Rico and believes strongly in MATE's focus on supporting the housing needs of individuals, families and communities.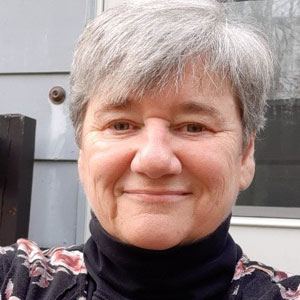 Joy Dyer – MATE has been a part of Joy's life for over 55 years. She grew up going to CATE as a camper, then as a counselor, cook, and business manager. She has many happy memories of camp, especially co-directing junior high camp with Dolores Abbott. Joy served on the MATE Board in years past and currently serves on the housing committee. Many connections have been made over the years.
Joy has worked at CSM Real Estate in Kingfield since 1990. It is especially satisfying to work with first time homebuyers: how rewarding to be a part of their journey. She is also a board member at the Franklin County Animal Shelter. In the past she has fostered cats and kittens for them. The most important lesson that she learned doing this work was that she was only the first step in their journey to a better life or home.
Joy has lived in the Farmington area all her life, moving to Kingfield in 1990. Her greatest joys are her animals, Champion's Finnegan, her blue merle Aussie, and her cats, Grace and Mufasa. She is training Finn to become a certified therapy dog. He will visit area nursing homes and be a reading dog at the local library. Animals have always been her passion so you could say that "Animals are her game!"
Joy looks forward to working with everyone at MATE. Just imagine, how much MATE can accomplish for the betterment of those less fortunate. The possibilities are endless!!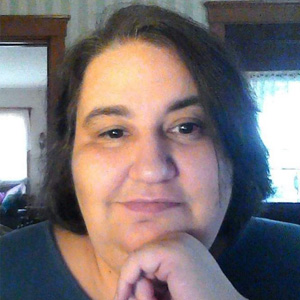 Anna Simone was born on a very snowy day in November 1963 in Syracuse, NY. Her family moved to Cape Cod (MA) when she was 7, where she lived for 30 years. She dedicated 20 years of her life to helping women and children victims of domestic violence before moving to Maine. She then became the first woman Commissioned Lay Pastor in PNNE, receiving her CLP training from the University of Dubuque Theological Seminary. She served as pastor at both the North Turner Union Presbyterian Church and United in Christ Church Starks. She taught undergraduate psychology and philosophy as an adjunct for 22 years. Anna has a Masters in Education degree (M.Ed.) in Clinical Psychology from Cambridge College, has done post graduate work in women's studies, psychology and philosophy. She is also a certified grant writer and administrator with many years of program development experience. She is happy to be in service to the Lord again by her participation on the MATE board. Anna lives in Farmington with her cat, Blessing.