Background of Innovative Pilot Project
In our efforts to continue addressing the growing issue of housing insecurity and lack of affordable housing in the Western Mountains region of Maine, MATE has launched an innovative pilot project: building a tiny home (less than 400 square feet) for use in the greater Farmington community.
MATE is called to serve and curious about how many people could be helped through the use of tiny homes to solve housing insecurity in our surrounding area. Western Maine Community Action (WMCA), a close collaborator with MATE, estimates that they currently have about 60-90 clients seeking housing in our area. Imagine drawing an hour's drive circle around Farmington; think about how many people could potentially be helped by a tiny home! Farmington currently has no homeless shelter and smaller towns within the vicinity have very few services to provide support for those experiencing housing insecurity. Just think about what this innovative solution could do for the most vulnerable in this part of rural Maine!
Our close partner in working on the homelessness and housing insecurity issues, WMCA, has social services that will be tapped, as well as MATE's other collaborative partners, to help create a circle of support that will be the foundation, ensuring clients success in taking care of themselves, their families, and their new tiny home (services like vocational counseling, finance management, parenting classes, home repair 101, etc. will be available to guests).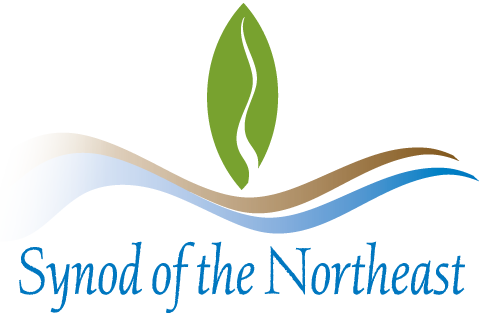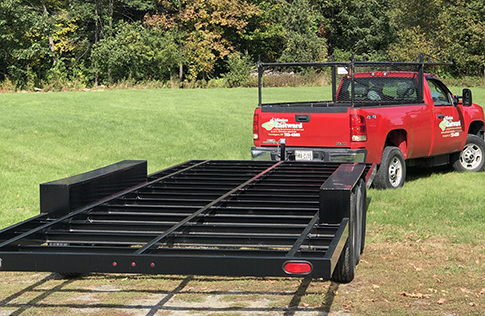 In 2022, we were blessed with being awarded the second year of funding from the Synod Innovation grant. We used these funds to purchase an 8×28 chassis, on which the tiny home will be built, and we'll use the remaining funds to buy the first round of materials for the build-out this spring. Our goal is to complete the build-out of our first tiny home by fall and have the dwelling ready to serve those experiencing housing insecurity by the start of next winter.
2023 Tiny Home Construction Schedule

Our housing ministry volunteers and staff have been working hard on the construction of our first tiny home but we NEED YOUR HELP to cross the finish line and make this dream a reality!
Thanks to the grant we've received from the Synod, the first two months of the build-out this summer are fully funded. In order to complete construction and have the tiny home ready to serve those in need by next winter, we need to raise a significant amount of money.
We currently have grants pending that would help to cover the costs associated with the construction, but we need your help to raise enough money to complete the build-out and achieve our goal!
You can give by two methods: online or by mailing a check to our office. If you give online via the button below, be sure to designate the donation to MATE Housing  and include Tiny Home in the memo line. If you send a check in the mail, be sure to include MATE Housing & Tiny Home in the memo line as well. 
Donate by Mail
Mission at the Eastward
PO Box 206
Farmington, ME. 04938
***any donations received over the needed amount to complete the build-out of the tiny home will be attributed to our general housing ministry fund to assist MATE with the continuing costs of conducting our critical home repairs***
Volunteer to Help Build the Tiny Home
We can't complete any of our housing ministry projects, including this exciting tiny home build-out, without help from volunteers who are willing and able to swing a hammer!
If you, your church, or someone you know is interested in helping with constructing the tiny home, please contact our Executive Director, Chris DeLisle, by clicking on the button below. 
We are especially in-need of volunteers who are able to assist our Operations Manager with building the tiny home during the times when our visiting work teams are not present. These times include both May and early June, along with September and October. If you're able to assist in these crucial times, we would love to hear from you!