About South Africa Partnership
Mission Statement:
We are engaged in a relationship that addresses the alleviation of the legacies of apartheid – hunger, poverty & disease – through self-empowerment, respectful dialogue, and sustainable projects.
Home Gardens: Helping to set up, cultivate and maintain gardens at homes by education, financial support and supplying necessary equipment and seeds or seedlings.
Health outreach: Support of a local MD through providing Anti-Retroviral drugs for people who are HIV positive and have AIDS before the government stepped in.
Heifer International: Negotiated and assisted with programs to supply chickens and goats.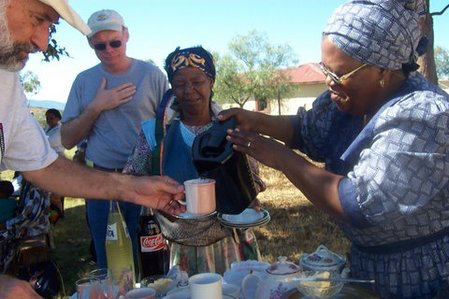 How to help on the local front in South Africa:
Click the buttons below to learn more about how you can help on the local front in South Africa.