Transforming McCleary House
Mission at the Eastward begins its newest outreach program to provide temporary transitional housing to families and individuals in need of a warm safe place to live. The struggle to find affordable housing in Farmington and Franklin County is dire. There is a critical shortage. To help address limited community housing options, extensive renovations and outfitting of the McCleary House located next to Fairbanks Union Church in Farmington are underway.
The completed project will further MATE's 60-year history of serving people and the community. McCleary will provide one family or individual at a time a place to live temporarily, especially during winter, while they are working towards a permanent housing solution. MATE hopes to host its first transitional housing guests at McCleary in the fall of 2022.
In order for MATE to make this a reality, we need your help. Your support is critical to our mission.
The Project's Mission:
MATE's primary mission for a transformed McCleary House is to provide temporary transitional housing to those without other viable options. To assist Franklin County's community members who are housing insecure, McCleary House offers an innovative solution to a basic human need: shelter.
In addition to this primary mission, the project allows MATE to expand its Housing Ministry (MHM) work season. MHM works to renovate and repair houses all over the community for folks who cannot afford to pay for the work or do the work themselves. McCleary provides an affordable housing option for teams volunteering for MATE in summer and early fall. Currently MATE uses University of Maine Farmington student dorms in the summer for work teams; dorms are not available for MATE volunteer housing in the fall.
Renovating McCleary will take place in two phases. Phase I will focus on hosting transitional housing guests. Phase II will work towards hosting work teams with the completion of upstairs bunk and storage areas.
Here is How You Can Help:
There are a variety of important ways you can support the transformation of McCleary House, and MATE appreciates all of them!
Volunteer your time and talents:
People are critical for the work to get done – hands to break down, put together, paint and fix. You don't have to have specific skills to provide much-valued assistance, but we can also use special expertise such as plumbers or electricians.
Volunteers come from close by and far away. MATE especially invites local community members to help with housing renovations, including the McCleary House project. Due to COVID there has been a decline in the number of volunteers coming from outside of Maine to help, but no drop off in the number of families requesting assistance.
MATE welcomes all participants, teens to older adults. Stay a week or just for one or two days. You can come with a team, your work colleagues, friends at the bowling alley or by yourself. MATE appreciates all efforts!
Make a monetary donation:
The McCleary House renovation project is possible because MATE received generous grants from United Way of the Tri-Valley Area, Synod of the Northeast (PCUSA), and an anonymous donor through Maine Community Foundation. Grant money provides a firm foundation for the additional money required to complete the transformation. Funds are still needed for building supplies, ongoing maintenance, labor not available from volunteers and household items.
To make a monetary donation, click the button below. And, thank you for your generosity.
Support our fundraiser to outfit McCleary House and make it a home:
In addition to the extensive renovations that will be done to the physical building, furnishings and household items are also needed to make McCleary a comfortable place for individuals and families to live. 
You can contribute as an individual, family, group of friends or organization by adopting an area of the house or a service, or donating a household item(s).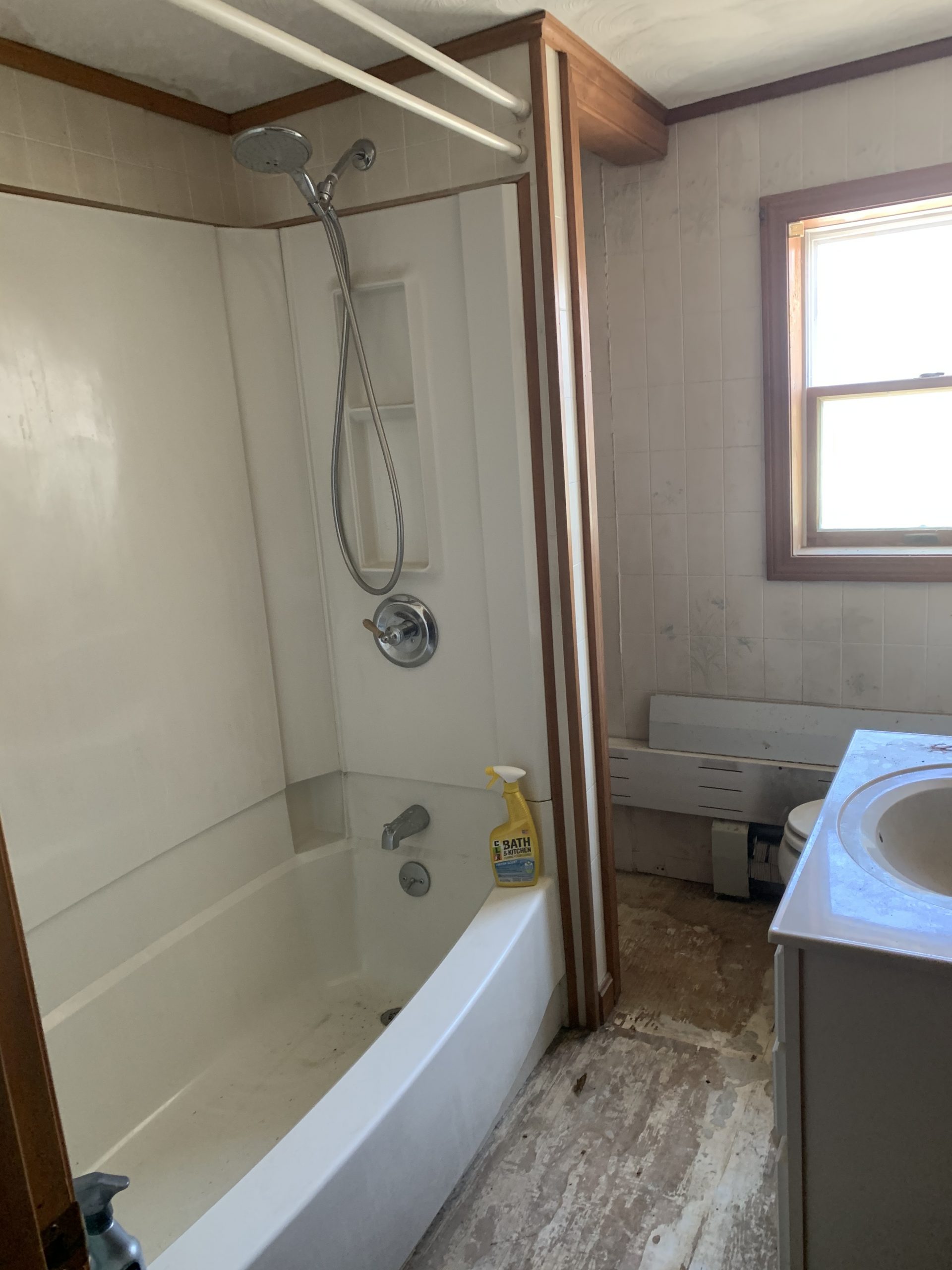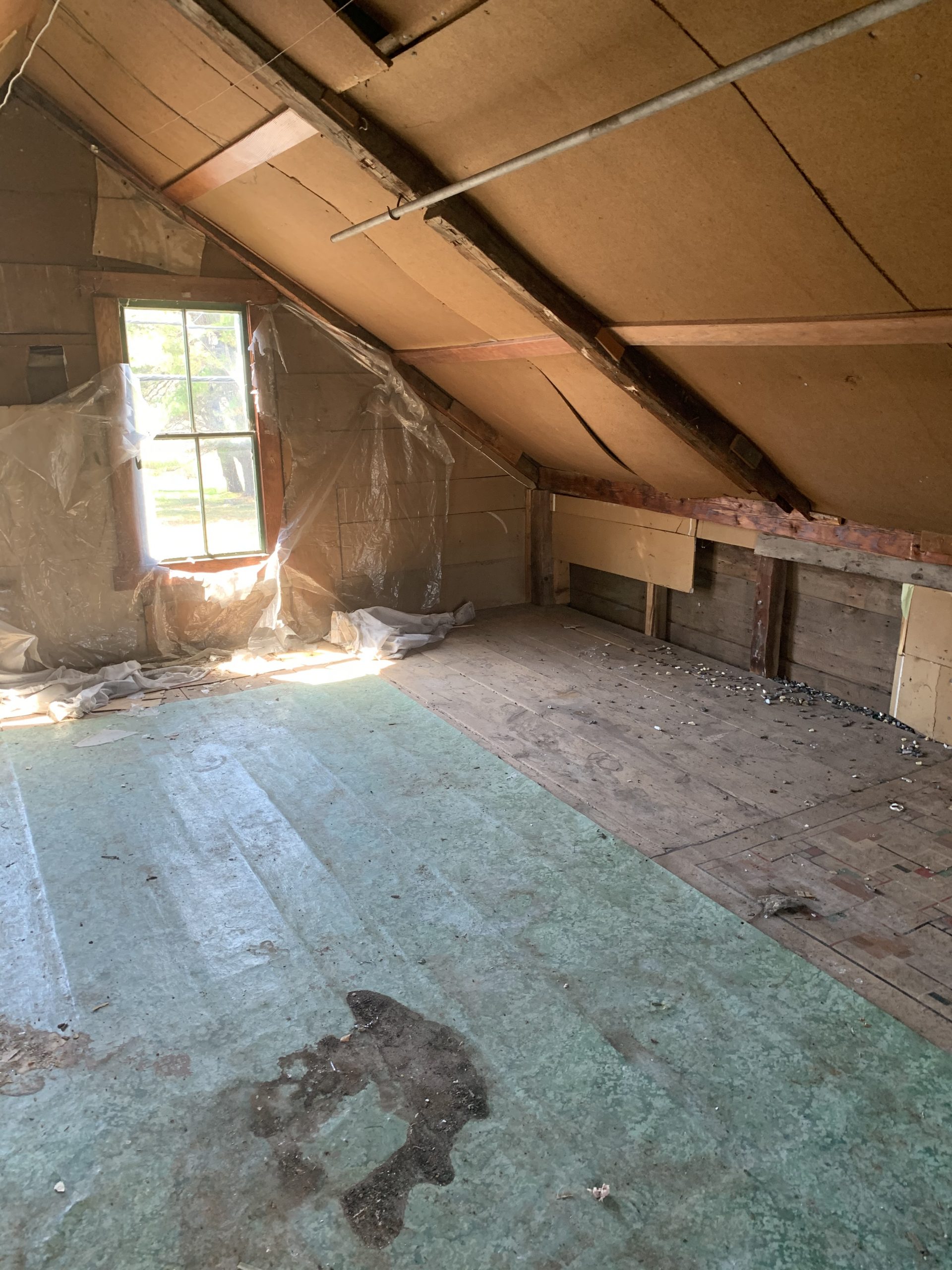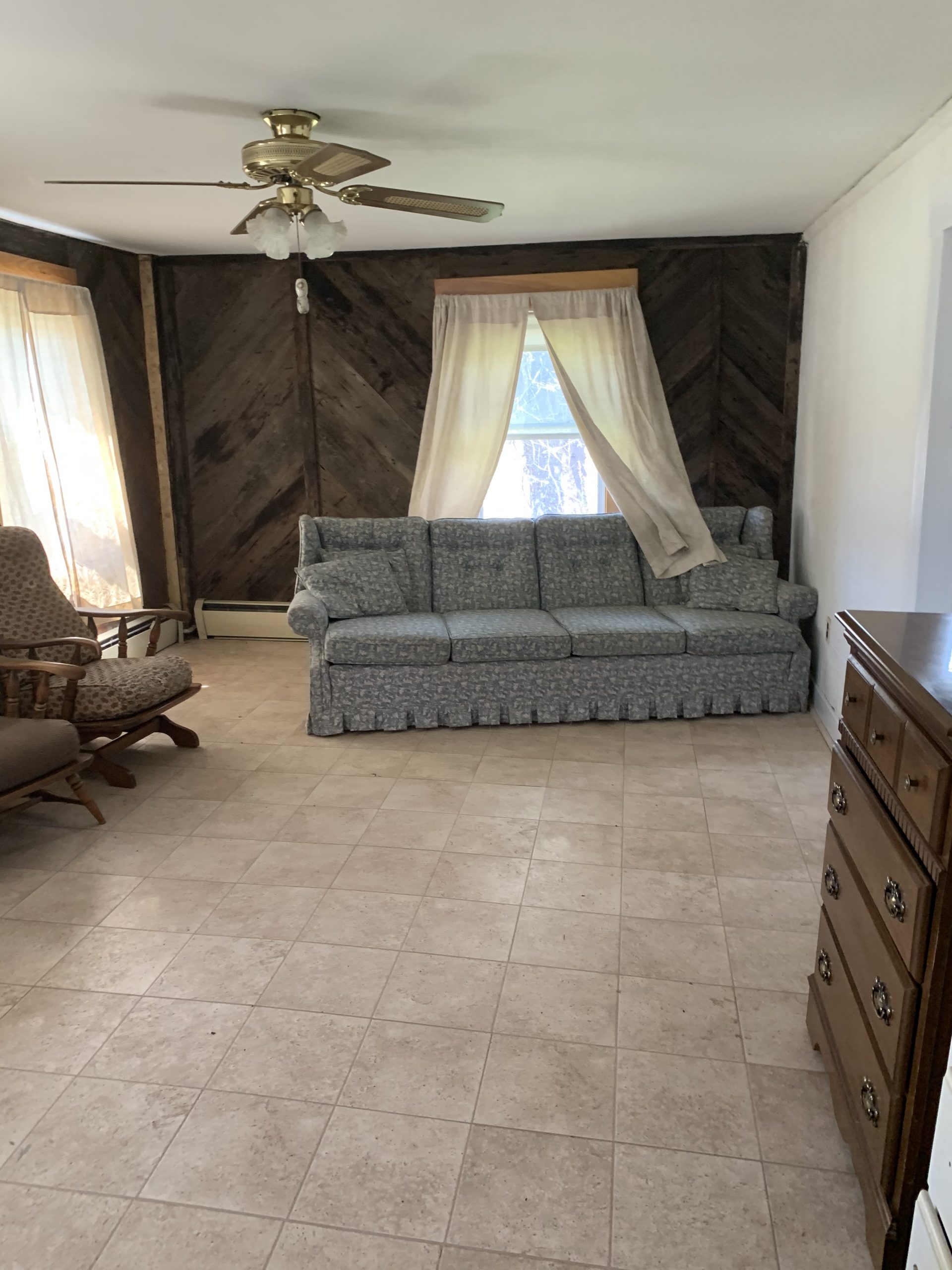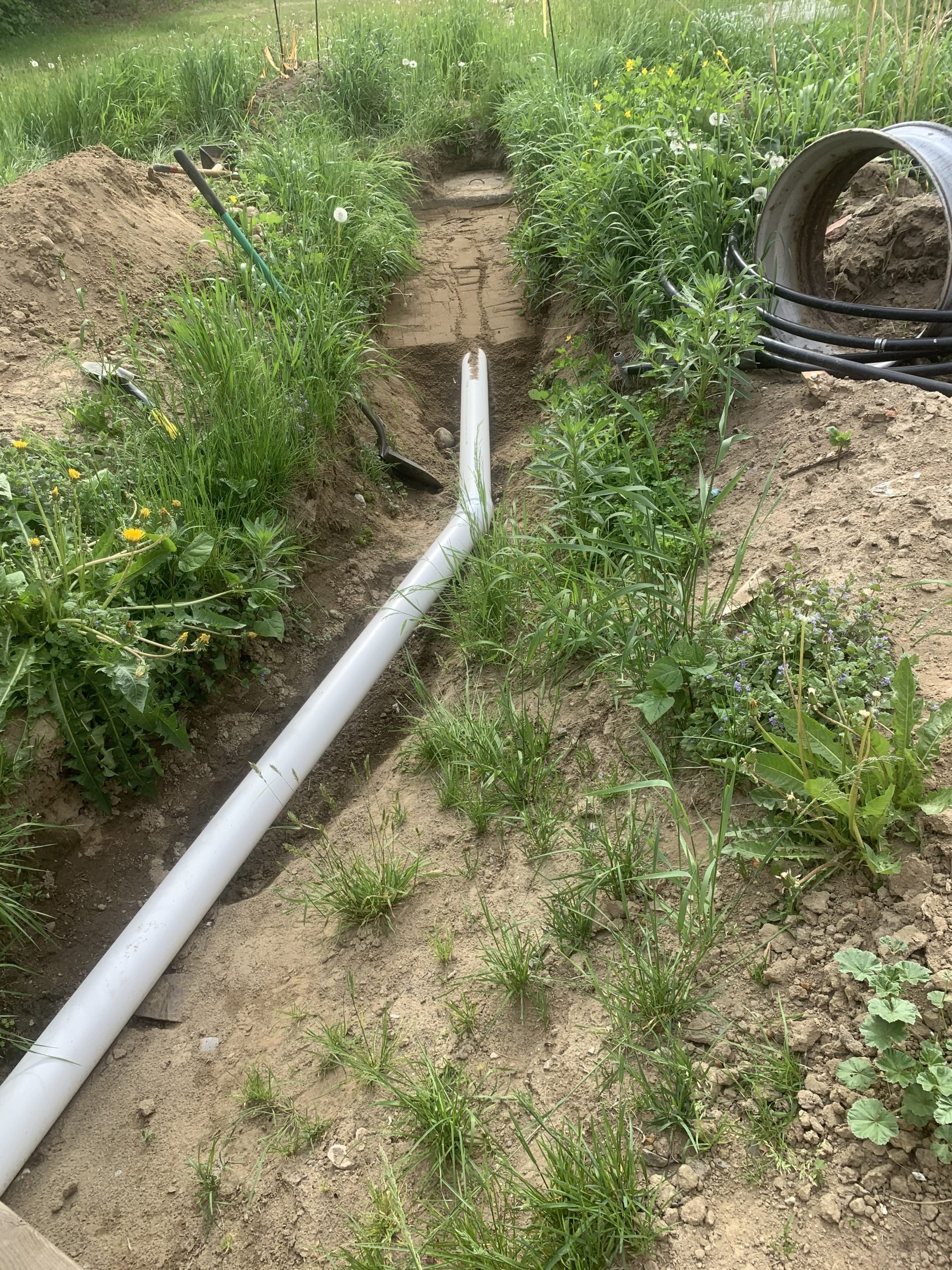 Adopt an Area or Service:
The McCleary project will be completed in two phases. In addition to the renovation work to the building, we need furnishings, equipment and other household items to finish each phase. We are inviting you to adopt an area of the house by donating funds to cover the cost of your selected area. You can contribute by yourself or with work colleagues, family members or friends. Areas to adopt are listed below.
Choose the area you would like to donate.
Contact Chris DeLisle – cdelisle@missionattheeastward.org if you would like to reserve an area
You can donate on our website or send a check and provide Karen with the information.
Phase I 2021 – Completion of transitional housing.
The following areas can be adopted:
Family Bath – $1200
All new toilet, flooring, small linen area, vent/fan, plumbing, lighting, refurbish existing vanity
Various Floor Fixes Throughout the House (not bunk/bath) – $3000
Even out floors, new flooring, small portable ramps, safer egresses on main level
Phase II 2022 – Upstairs bunk and storage area to accommodate volunteer work teams.
The following areas can be adopted:
Building Out Bunk Area – $3000
Building supplies, ceiling joists, sheetrock, lighting, framing, flooring, stair railing, additional insulation
Bunk Area Egress – $2000
Egress platform/railing system and stairway to ground level to evacuate safely
Bunk Area Outfitting for Work Teams – $3000
Eight new mattresses, 4 bunk/platform beds that sleep 8, linens, dressers, lamps, rugs, storage bins, nightstands
Storage Space Floors, Walls, Shelving – $1000
Painting Outside of McCleary – $2500
Dedication/Naming
Donors have the opportunity to dedicate their adopted space. You might consider making your generous gift in honor or memory of a loved one. A dedication plaque will be placed near the adopted area or service.
Areas that have already been funded:
Utility/laundry area – $2000
Donated by Rev. Blair Moffett
Landscape – $1000
The Olsen Family-In memory of Stan Olsen – 
2 Family Room Bedroom – $1750
The Hagy/Dobbins/Pease/Brachle Families-Dedicated to McCleary's Guest Clients – 
Large Family Gather Room, Study, Area for Kids, Firepit Gathering Spot – $3750
Donated by Frank and Marion Hauck in honor of Walter and Madeline Hauck – 
Disability-friendly Bedroom – $2000
Donated by Camp Hill Presbyterian Church
Entrance – Reserved
Bench, storage
Reading Room – $500
Donated by Walter Gooley
Donating an Item:
Help by purchasing needed household items. Click on McCleary House Wish List button below to link to Amazon for purchase and shipping, or purchase and ship items yourself from another source.
Help us finish getting ready to host our first guests this winter by generously donating the few items left on our list… we're almost there!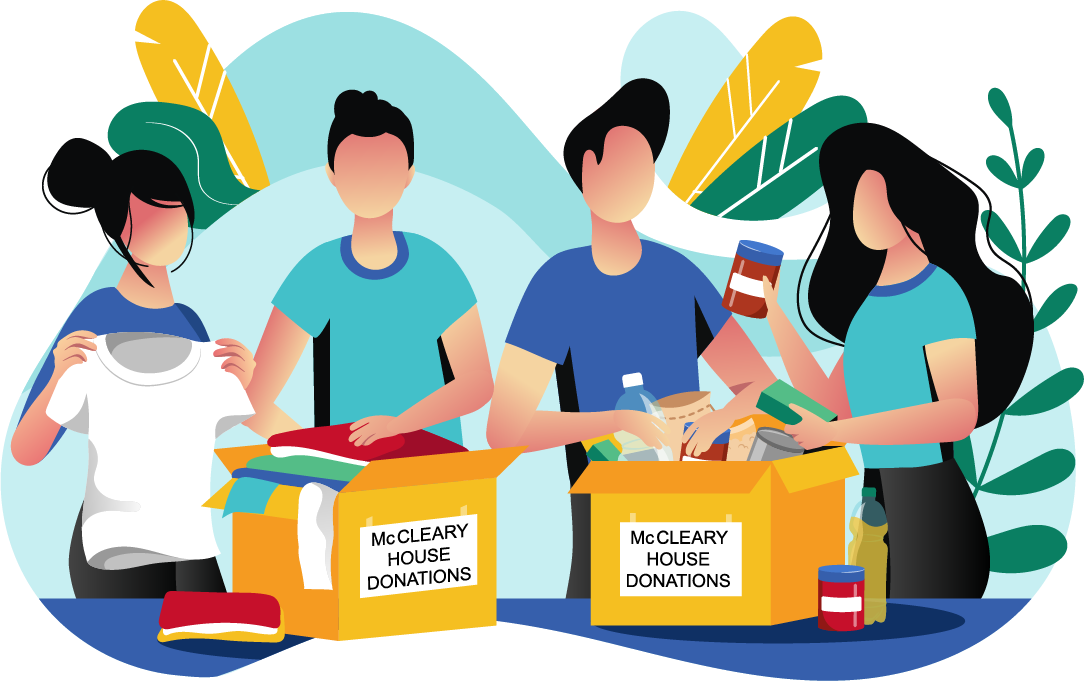 You Can Volunteer!
After McCleary is finished, we will need volunteers to do all kinds of things. MATE is collaborating with other non-profit organizations to provide services required by transitional housing guests. In addition, members of Fairbanks Union Church, one of MATE's mission partners, along with other volunteers from the community and MATE, will welcome McCleary's guests.
You can join us! We welcome your skills, talents and time.
Some ideas: We need helpers to:
Drive guest clients to appointments
Make a meal once a month for our McCleary guests
Provide gift cards at Christmas time
Bake a birthday cake
Donate gas cards for guest use so they can get to the grocery store, school, jobs, doctor appointments
Share your special talent or professional service with our guests for haircuts, financial planning, reading with kids, tutoring, dental cleanings, teaching a sport or craft, cooking class, playing chess, etc.
Your other talents
Please contact MATE's Executive Director to find out more ways to serve or to offer your support and participation.
Funding for the Project: Showing Strong Community Support
MATE received generous grants from United Way of the Tri-Valley Area, Synod of the Northeast (PCUSA), and an anonymous donor through Maine Community Foundation. A timeline of McCleary contributions is shown below.
---
2020-MATE $9000 secured
Window replacement, electrical upgrades, new walls
---
2021-United Way/Leap Explosion Fund $30,000 secured
Heat, hot water, additional electric upgrades
---
2021-Anonymous Donor/Maine Community Foundation $10,000 secured
General, ADA bath
---
2021-Innovation Grant Synod of the Northeast $15,000 secured
General
---
Reisert Foundation $7500 secured
Disability-friendly kitchen and flooring
---
Presbyterian Women Birthday Grant $80,000 secured!
This fully funds the McCleary House project!!!
---
2021-Community Participation-Adopt an Area/Donate an Item Fundraiser Goal $25,000
The Project's Basic Budget:
For information about the McCleary House project budget, interested donors may contact MATE's Executive Director, Chris DeLisle, at (207) 713-6283 or cdelisle@missionattheeastward.org
With Gratitude and Thanksgiving - A Note to our Supporters
We cannot say it enough, MATE cannot do what we do without you! You really do make everything good happen at MATE! For everyone who cares about people who need safe housing, for everyone who has a heart for the most vulnerable, and for everyone who wants to work on providing positive solutions for the housing insecure, we thank God for you. Whether you give of your treasure, your time, or your talent, you are helping people have the ability to live a life characterized by dignity and hope. Thank you for being "helpers" in the world today. We treasure you and the partnership we have with you!
Looking forward, know we are dreaming about more ways to serve the needs of Farmington and Franklin County with future outreach projects. And, we look forward to your continued partnership in our work.
*A special thanks to Paula Olsen of BaileyDonovan Design for donating her gift of creative design work and the printing of the "Transform McCleary House brochure." Paula, you are wonderful!